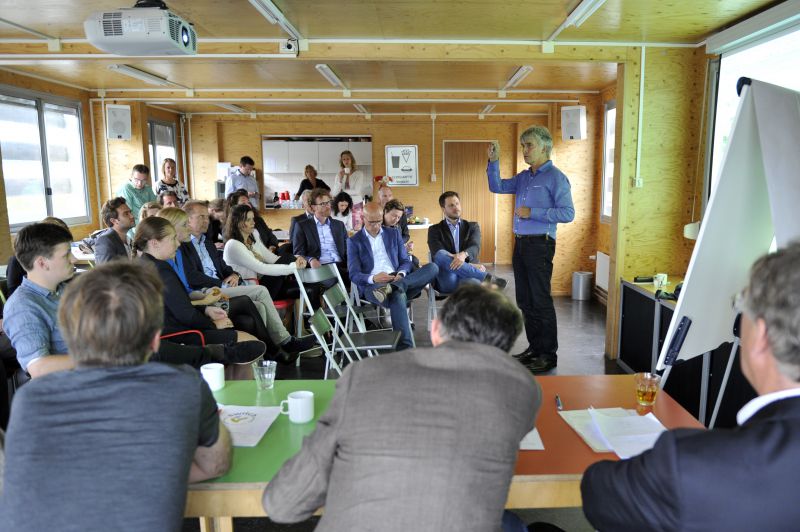 Public meetings with regional and local stakeholders are an integral part of the research and development trajectory of the IABR–Project Ateliers. In order to share and collaboratively develop knowledge and insights, the IABR and the Province of Groningen, the Municipality of Groningen, the Region Groningen-Assen and Eemsdelta\EZ, in collaboration with Platform GRAS, organize a series of working session in Groningen.
During each working session, one of the themes of energy, economy and space is at the centre of the discussion. Moderated by Jandirk Hoekstra (atelier master for IABR–Project Atelier Groningen and partner of H+N+S Landscape Architects), the debate will focus on the economic and spatial development opportunities that the energy transition offers the Groningen region. The insights developed during the sessions form input for the research by design trajectory that will start in the summer.
The three sessions are in Dutch. For more information, see the agenda.
---
The IABR–Project Atelier Groningen analyzes and represents the opportunities the region has to offer for the development of an economy based on renewable energy and reduced CO2 emissions. This economy will create employment for people with high as well as low levels of educational attainment; generate value and income for citizens, collectives and companies in the area; make optimal use of new technology in the field of energy and data, and yield new business environments for people and businesses.
Project Atelier Groningen is a collaboration of the IABR and an alliance of the Province of Groningen, the Municipality of Groningen, Eemsdelta Region and the Groningen-Assen Region. The atelier master is Jandirk Hoekstra (H+N+S Landscape Architects).