The recent announcement of a series of huge infrastructural projects to be parachuted onto the northern area of Istanbul – a third airport, a new city for millions on the coast of the Black Sea, a new canal to mitigate the pressure on The Bosporus, and a new highway connecting all these projects to Europe and Asia, which will cross the Bosporus over a new, third bridge – raises questions about the soundness of the city's sustainability policy. Unless ecological interests will be integrated into the new plans, natural resources, especially sweet water supplies, will come under serious threat.
NIGHTMARE OR EXAMPLE?
Will Istanbul become the next metropolitan nightmare, or will it become an inspiring example? It seems that Istanbul, yet again, is facing a decisive moment in its long history as a major city. The choice facing it is a basic one: development toward a metropolis like so many others, or development toward an attractive metropolis that –unlike the Mumbais, Jakartas and Nairobis of this world– stays ahead of the problems and turns Istanbul into a unique twenty-first-century metropolis that succeeds in finding a proper balance between continuing urbanization, rising living standards for all and a healthy environment.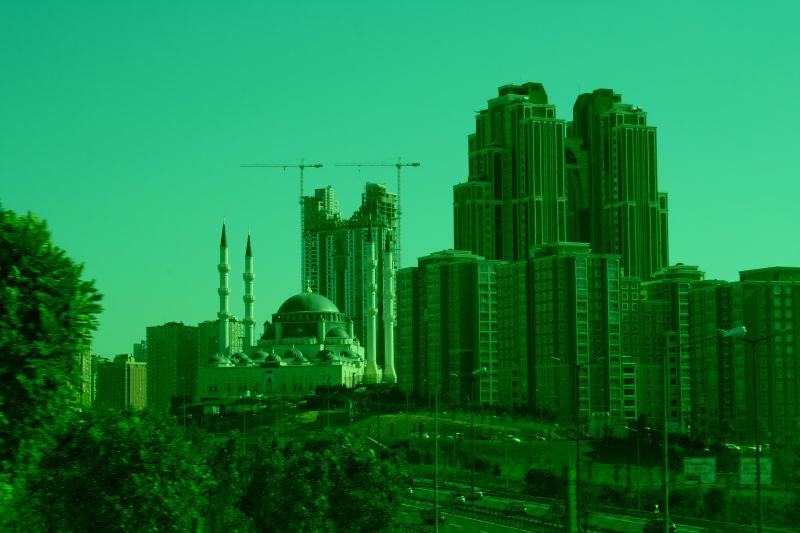 PUBLIC DECLARATION
In a public declaration, ISTANBUL at the crossroads, the curators of the 5th and 6th IABR, and the curator of the 1st Istanbul Design Biennial call on all stakeholders to form a new coalition in Istanbul. A coalition of institutions, individuals and businesses willing to look at the concerted human, economic and ecological interests in working toward the quality of life in the future. This coalition will not only have to operate from a position of comment, will not only have to manifest itself politically and intellectually, it will also have to take charge of planning itself where necessary: it will have to actively participate in making city, starting with the development of a dynamic action plan for the metropolis that presents an alternative to the existing plans.
The signatories propose that the line initiated by the plan for Arnavutköy as developed by the IABR Atelier Istanbul, in which ostensibly irreconcilable conflicts between urbanization and preservation of the water basins are harmonized in a productive and ultimately beneficial way, be taken seriously as a model of what is concretely feasible in Istanbul.
The declaration has been presented in Istanbul on 11 December in the presence of the curators AsuAksoy, Emre Arolat, Dirk Sijmons and George Brugmans.