During the last biennale, the 5th IABR: Making City, the Schieblock and its surroundings, the Rotterdam Central District, was one of the three IABR Test Sites. ZUS was both the curator and moving force behind Test Site Rotterdam.
The Schieblock launched many initiatives during the 5th IABR, like the Luchtsingel, the Biergarten, and the DakAkker. Now, two years later, the Test Site is a success. Against the economic odds, the area gathered a lot of momentum through many small and specific interventions, as ZUS intended. This has not gone unnoticed, even abroad. In 2013, ZUS and the IABR jointly received the URBAN INTERVENTION AWARD BERLIN for Test Site Rotterdam.
Test Site Rotterdam: Biergarten
During the IABR–2014–, the Schieblock will once again host many activities, including an URBAN PICNIC on the final day of the biennale to celebrate the opening of Pompenburg Park, heralding the completion, after two years of hard work, of the Luchtsingel, and the successful end of Test Site Rotterdam.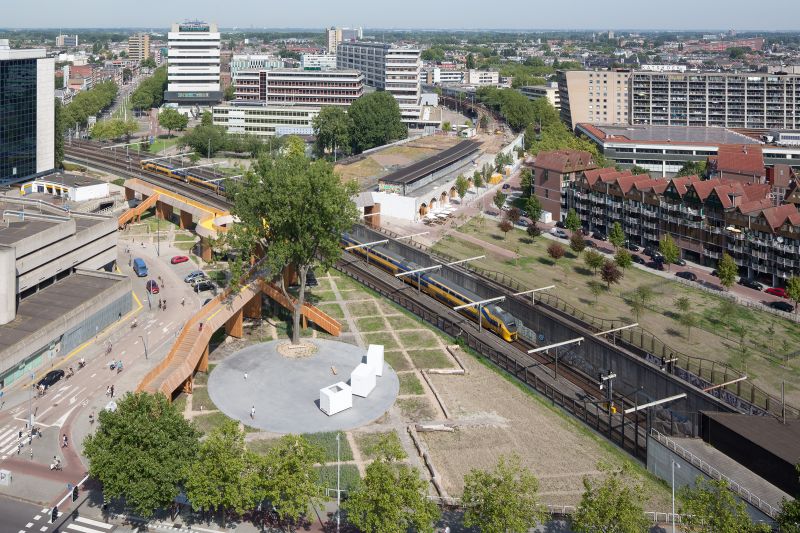 For the full program see the agenda.